This is the only build I have done with an Accurate Miniatures kit and, I have to say, I enjoyed it a great deal. Really Happy
   The Yak-1
   In response to 1939 specifications for new Soviet fighter aircraft, the Yakovlev Design Bureau submitted a design for a single-engine, low-wing monoplane. The aircraft had wooden wings and a fuselage made of aluminum (forward half) and fabric covered tubing toward the rear. The aircraft had an inverted-vee, liquid cooled engine and was armed with two 7.62 mm machine guns firing through the engine cowling, and one 12.7 mm machine gun firing through the propeller hub. It was accepted for production in 1940 and was designated the I-26-I. This, in turn, was later redesignated the Yak-1.
   Flight testing showed the design had problems with engine cooling. Worse yet, the quality of manufacturing the laminated wooden wings was so poor that wings were peeling-off the aircraft in flight! Despite these problems production continued with over 400 Yak-1 fighters delivered to Soviet fighter squadrons at the time of the German invasion of the Soviet Union.
   The Yak-1 aircraft soon showed they lacked the ability to fight at high altitudes with the Luftwaffe fighters. But it excelled at low and medium altitudes (under 14,000 feet) where it was quite an agile performer and a solid ground-attack aircraft. It had a top speed of over 350 mph, with a maximum ceiling of almost 33,000 feet.
   Lidya (Lilia) Litvyak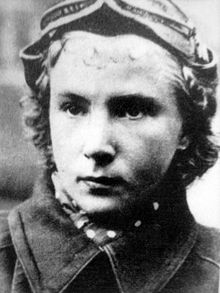 Pretty and just over twenty years old, Lidya Litvak would join the Soviet Air Force and be assigned to the all-female 586th IAP to fight the German invasion of the Soviet Union. Early in 1943, while flying in the defense of Stalingrad, she would claim her first two aerial kills. She would claim an additional ten kills before being shot-down and killed in August, 1943.
   Her remains were found, along with her aircraft, in 1979. She was buried near the village of Dmitriyevka, under one of her aircraft's wings. In 1989 her remains were exhumed and she was given a State funeral and was posthumously awarded a "Hero of the Soviet Union" medal by Mikhail Gorbachev.
   Accurate Miniatures Yak-1 Kit (# 3424)
   Issued in 1998, this 1/48 kit of the Yak-1 fighter is in the livery of Soviet Ace, Lidya Litvyak's favorite aircraft "Yellow 44." I was really impressed with the quality of the Accurate Miniatures (AM) kit. Everything was laid-out so nicely. The instructions were in a separate compartment above the bagged parts. The plastic was of very good quality and was nicely detailed. The decals were the only let down as the Soviet red stars had not aged well. All were badly cracked and would need a spray of Krylon to be used. Other than that, this was a beautiful kit even though it was nearly twenty years old.
   The instructions are clear and well - done. I started with the cockpit and was truely impressed by what was, and wasn't, in the build. What was there included beautifully molded plastic parts with lots of detail. What wasn't there? How about rotten resin and PE parts that are a pain to prep, paint, and assemble. Here are some pics of the cockpit: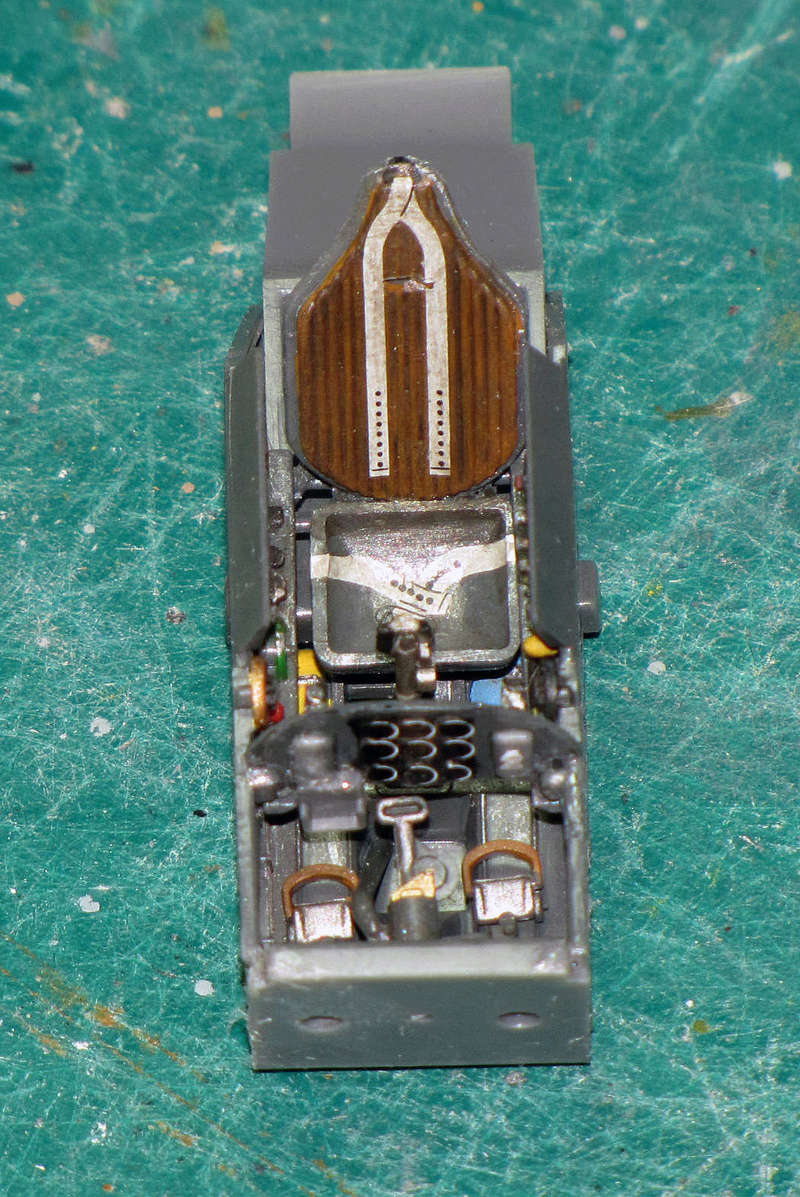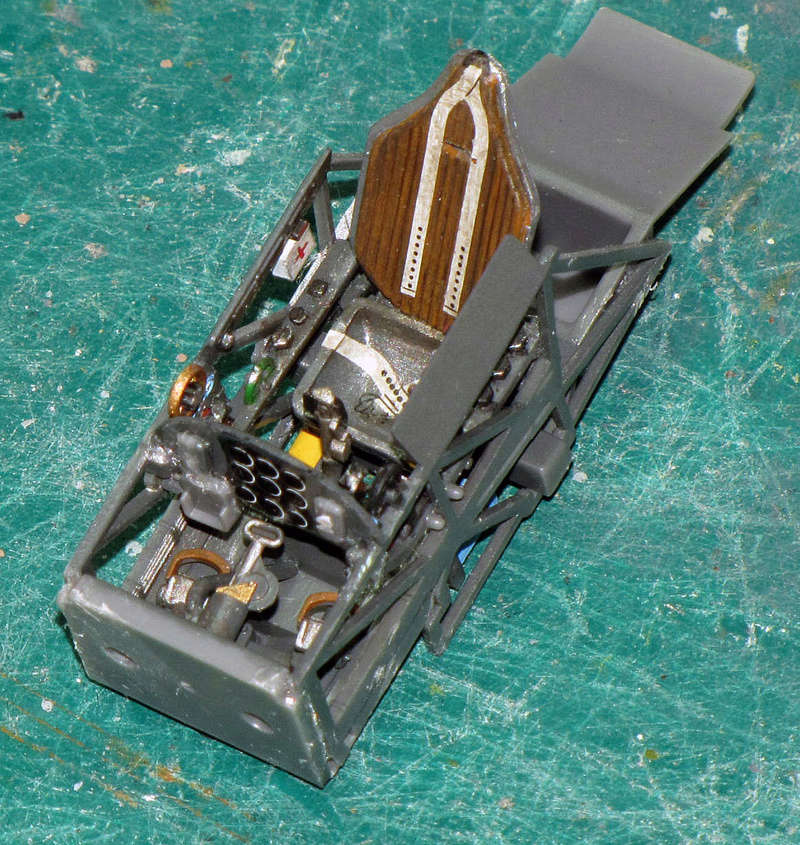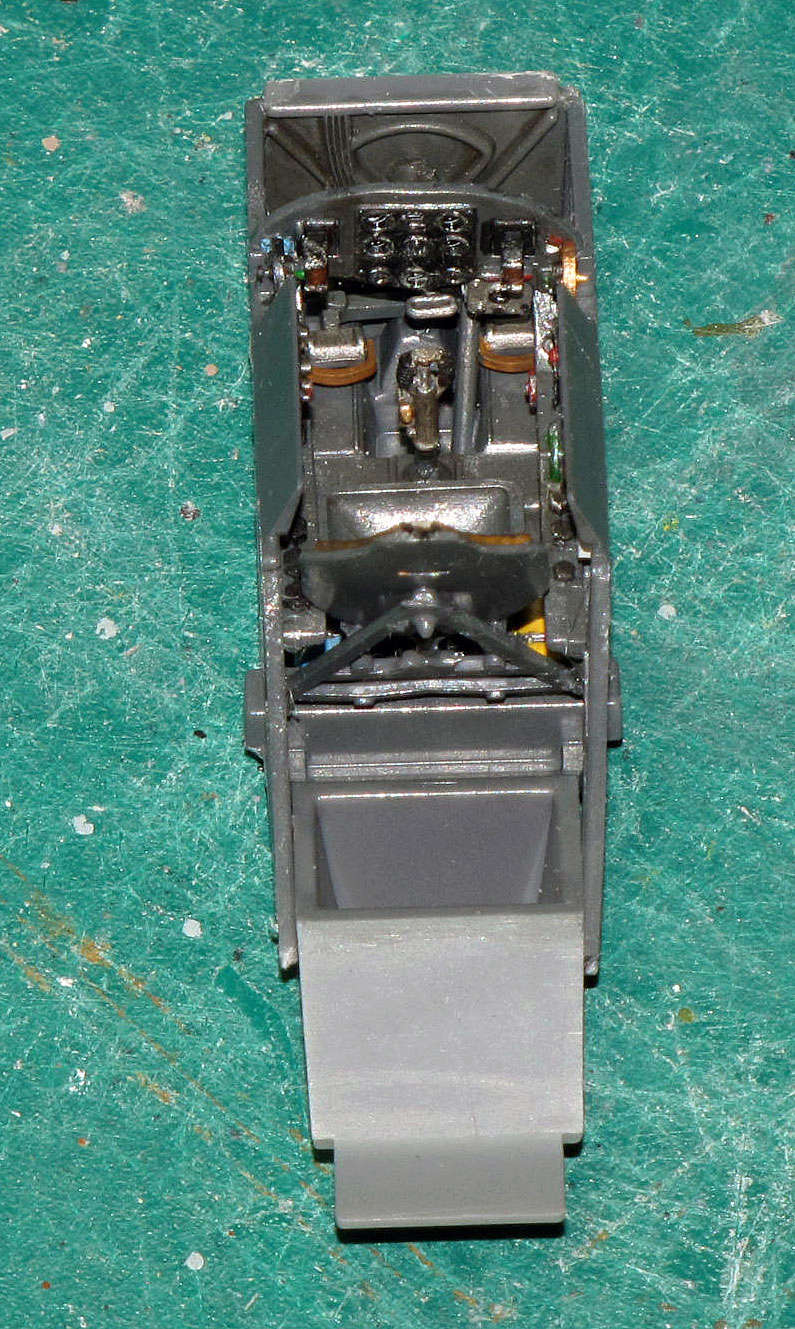 Oh joy! I had a great time detailing the cockpit. Very Happy
   With only a couple of exceptions (the oil cooling vent and radiator vent), I didn't have any problems with this build whatsoever. It was a real nice change over some that I have had of late.
   Painting and decals
   I think I got a little to dark of a color for the interior. But it was really hard to pin down what, exactly, the colors could have been as there were great variations in Soviet manufacturing at the time. The exterior of "Yellow 44" should be correct as it is the generic color scheme for Soviet fighters at that time. Litvyak, like most Soviet pilots, didn't have an assigned plane so there was little, if any, personalization.
   The star decals got their own coat of Krylon spray which made them usable (although they still show small cracks). The other decals went on without any trouble.
   I really wanted to do more with the paint (weathering, chipping, etc), but was somewhat scared to do so. I like how the model turned-out and just didn't want to chance messing it up. AM models are getting scarce so it wasn't something I wanted to blunder along with at this time. Maybe later after I get better at my paintwork.
   Conclusion
   I loved this kit and would do another if I found one at a price I want to pay. What problems I encountered were minor and easy to deal with. I would recommend this kit to anyone but the newest of model builders. Here are more pics: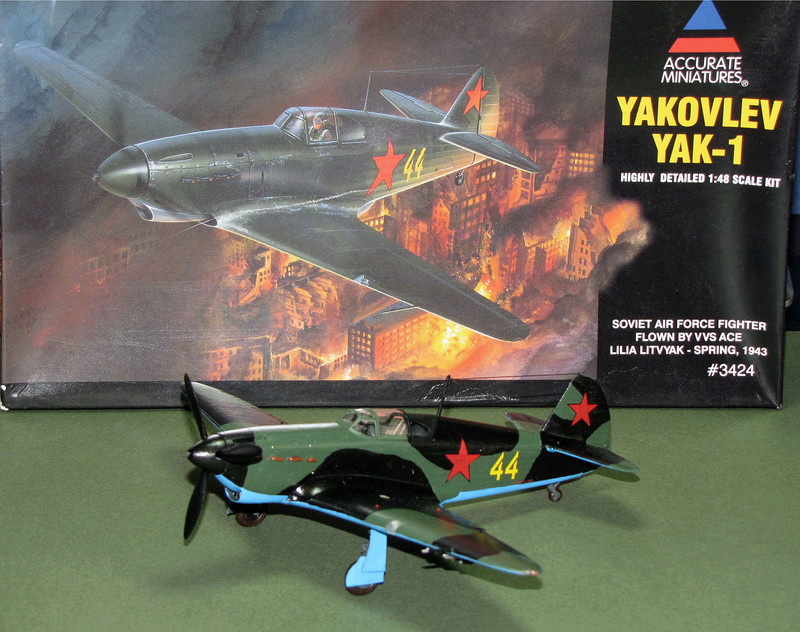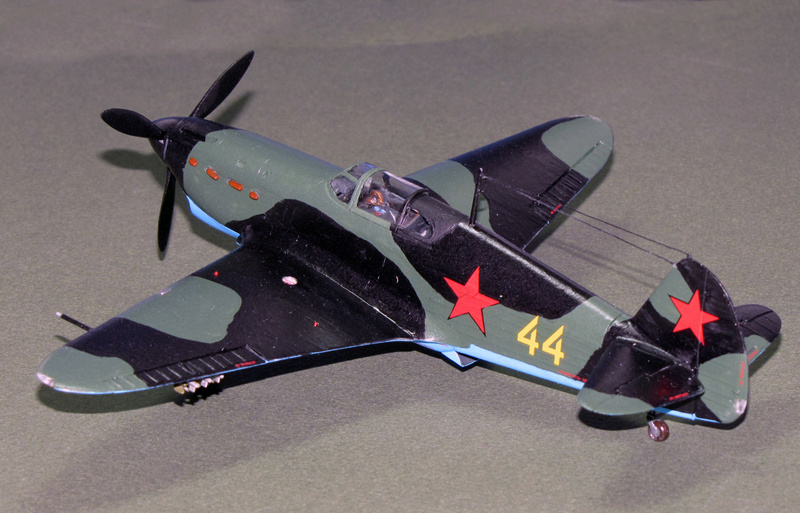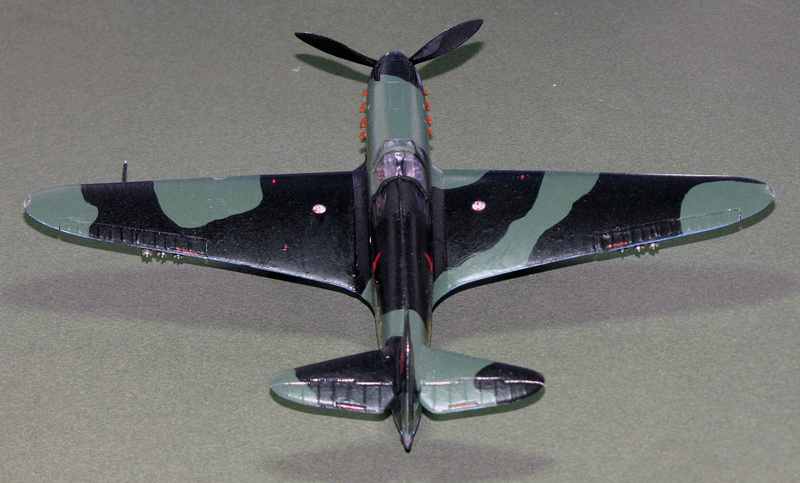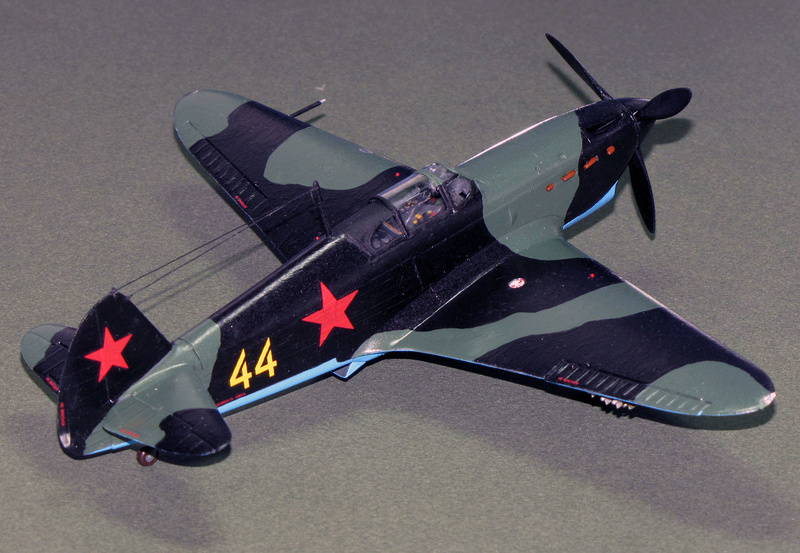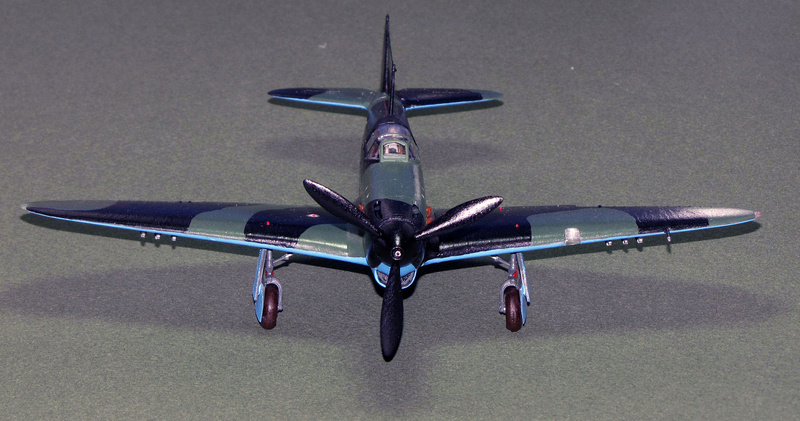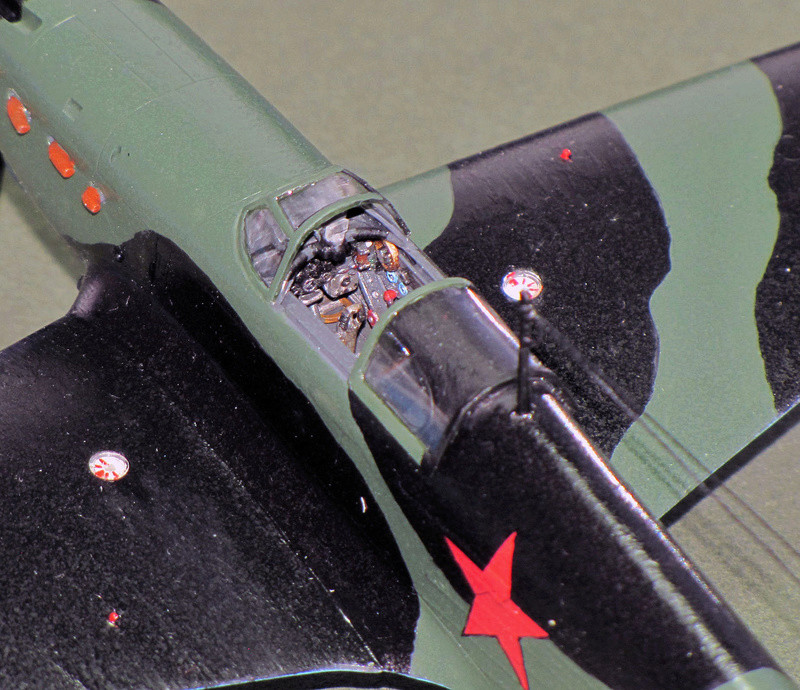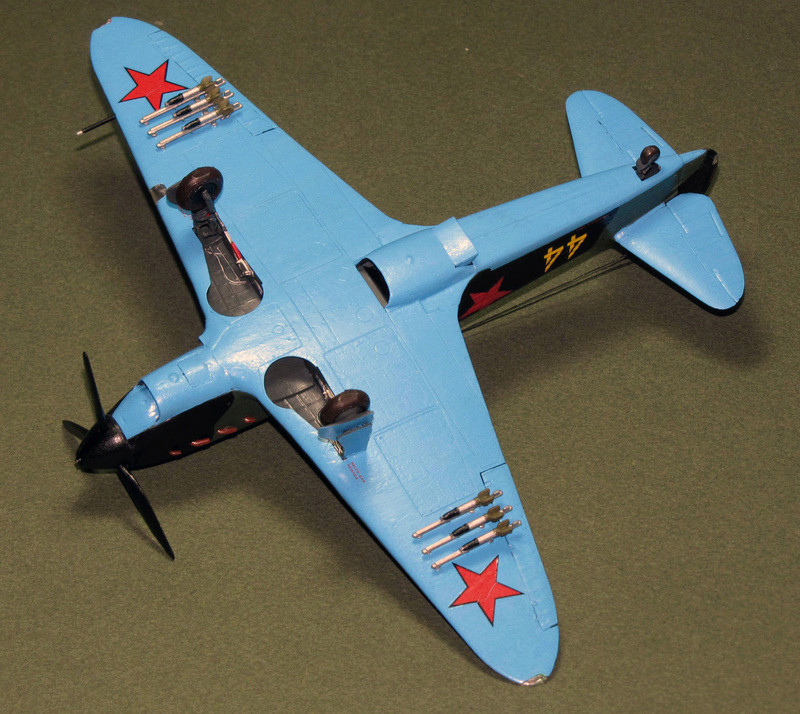 Last edited by Propwash on Sun Jan 22, 2017 3:03 pm; edited 1 time in total