Here is a little blurb I wrote about Pearl Harbor Day, a few years ago...
For Pearl Harbor Day, A quick look at the resources the Japanese didn't count on when they attacked us...
These are a couple of pictures of the USS Misspillion, (AO-103) built in Chester, PA, and the USS Juneau(CL-199) built in Kearny, NJ, taken from the USS Lowrey(DD-770) built in California, converging in the Pacific during the Korean War.
All three ships were constructed during WW2 to replace and enlarge our Naval Forces, a luxury the Japanese did not have. The Juneau and the Misspillion missed action in WW2, while the Lowrey fought in the later Pacific battles against the Japanese during the war.
The pictures depict the Misspillion flanked by the Juneau on her port side and the Lowrey on her starboard. Both ships are taking fuel while on station off the Korean coast in 1952.
My father, John, a Petty Officer 1st class, took the pictures from the Lowrey. The Juneau was built by Federal Ship Building in Kearny, NJ, where my Grandfather, Wilbur, worked during the war.
While we lost capital ships at Pearl Harbor on December 7, 1941, the Japanese did not foresee the mobilization of our resources and people which would ultimately lead to their defeat four years later...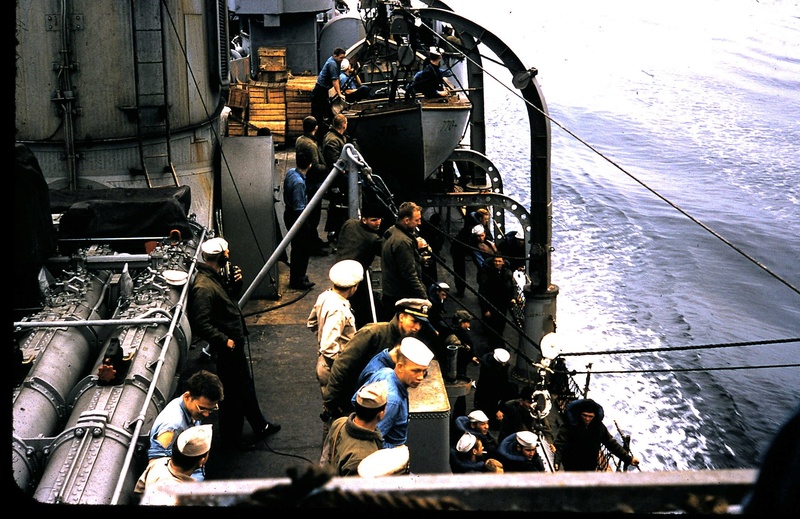 This is my father's ship, the USS Lowry, DD770. It is a file pic of the ship off Korea a year before my father was assigned to her...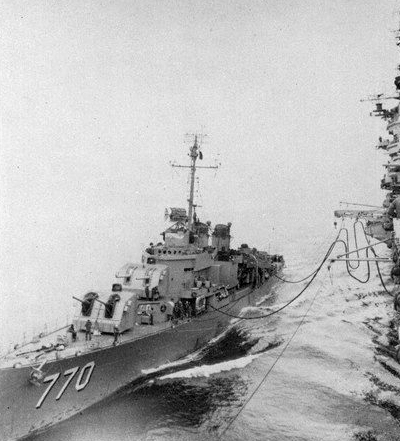 Tom

______________________________________________________
"The glorious past, the wonderful future and the crummy now..." Jean Shepherd.