Another fairly new release from Hobby Master. It comes in their new packaging.
A nice model with all the extras as usual. The landing gear and weapons fit tightly and are very delicate. Be careful when installing them.
The EA-6B is an electronics warfare aircraft used to detect, interfere/jam and possibly destroy enemy anti aircraft radar installations as well as tactical intelligence gathering.
This is another plane from my teen-hood when the Nimitz was active in the Middle East during the Iran hostage incident. Later in the 70's, the Nimitz was used in the filming of the movie "Final Countdown", a favorite movie from my kid days...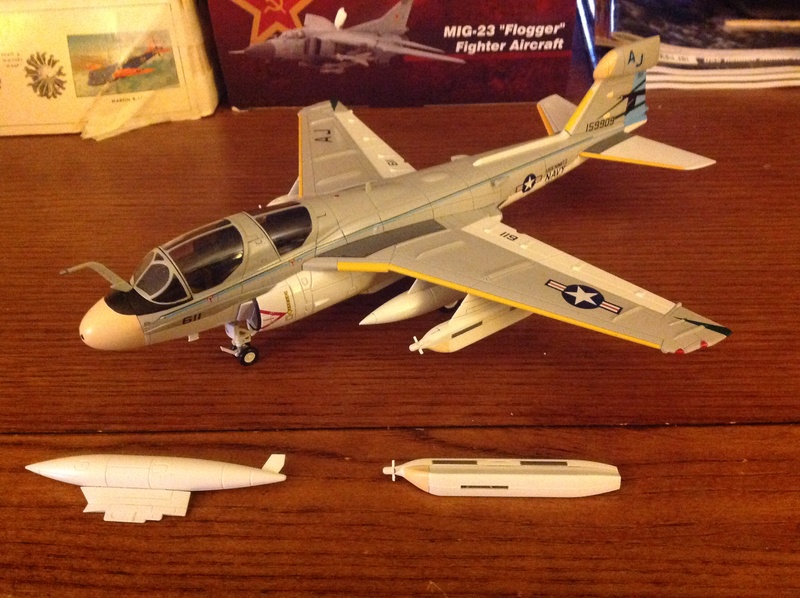 If you are into Navy Jet Planes, buy this one!
Tom

______________________________________________________
"The glorious past, the wonderful future and the crummy now..." Jean Shepherd.