.... The Super Frelon isn t available anymore on the collection s site (we still can dream for a restock) or at the usual French retailers of the serie. E Bey prices are often too much compared to the original price (14€).
.... The only solution for now would be to have contacts in Spain or Belgium or in Brazil where the serie is still running and models available at the publisher's.
.... About the models themselves, they were good for the price (those 2 ; there were exceptions) with a good proportion of metal (main fuselage body being cast in alloy with the rest plastic)..
-------------------------------------------
And now a few pics of the third french of the collection: the Dolphin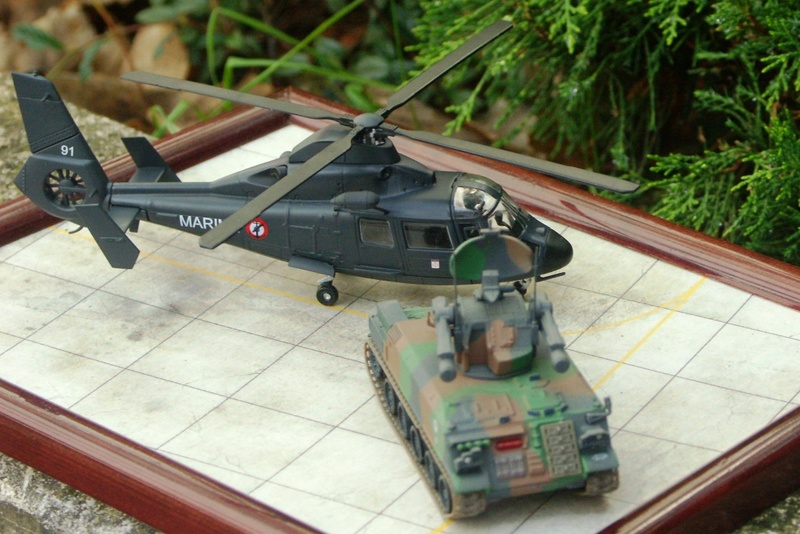 another French Navy's one (la "Royale") with this AS 365 N: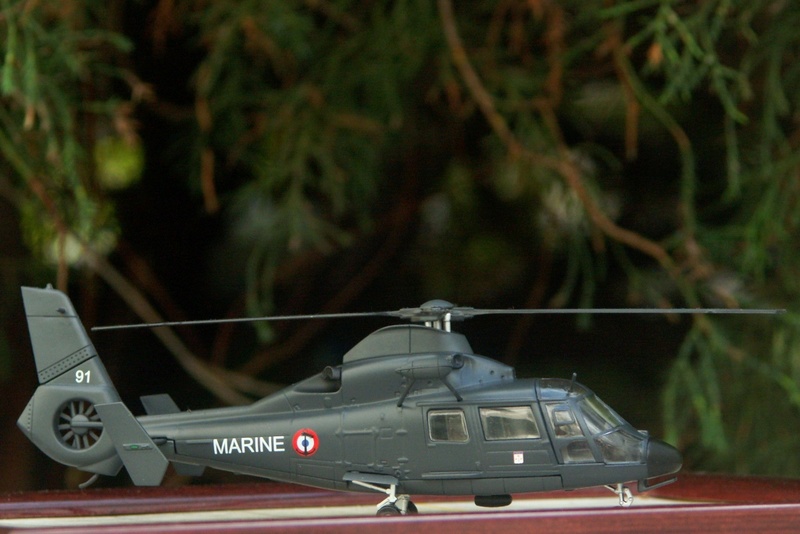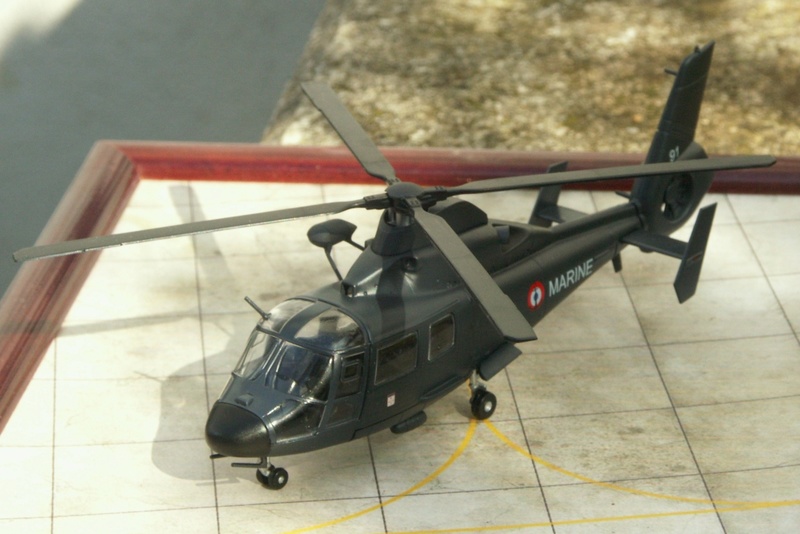 this time, the scale "comparator" is a Roland missiles launcher...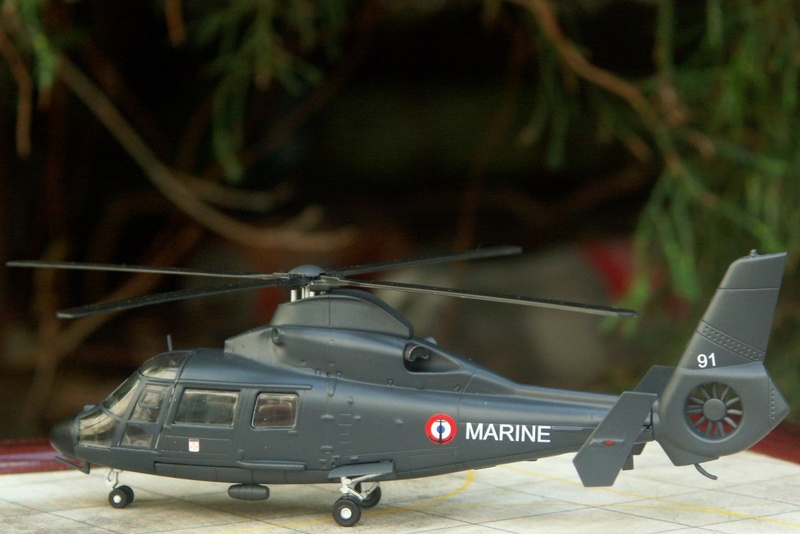 as the original comments, reviews etc are no longer available elsewhere ; I ll try to answer questions if any...