.... As the reviews of the last models (45 to 70) still exist on MH3,
http://modelhangar3.com/board/5/altaya-ixo
.... perhaps it s not necessary to start with these.. Moreover, besides the French ones (either helos french built or "foreigners" carrying French Markings), I d rather let people choose which one they would like to see portrayed.
.... here s the sequential list of the collection ; take your pic if you wish: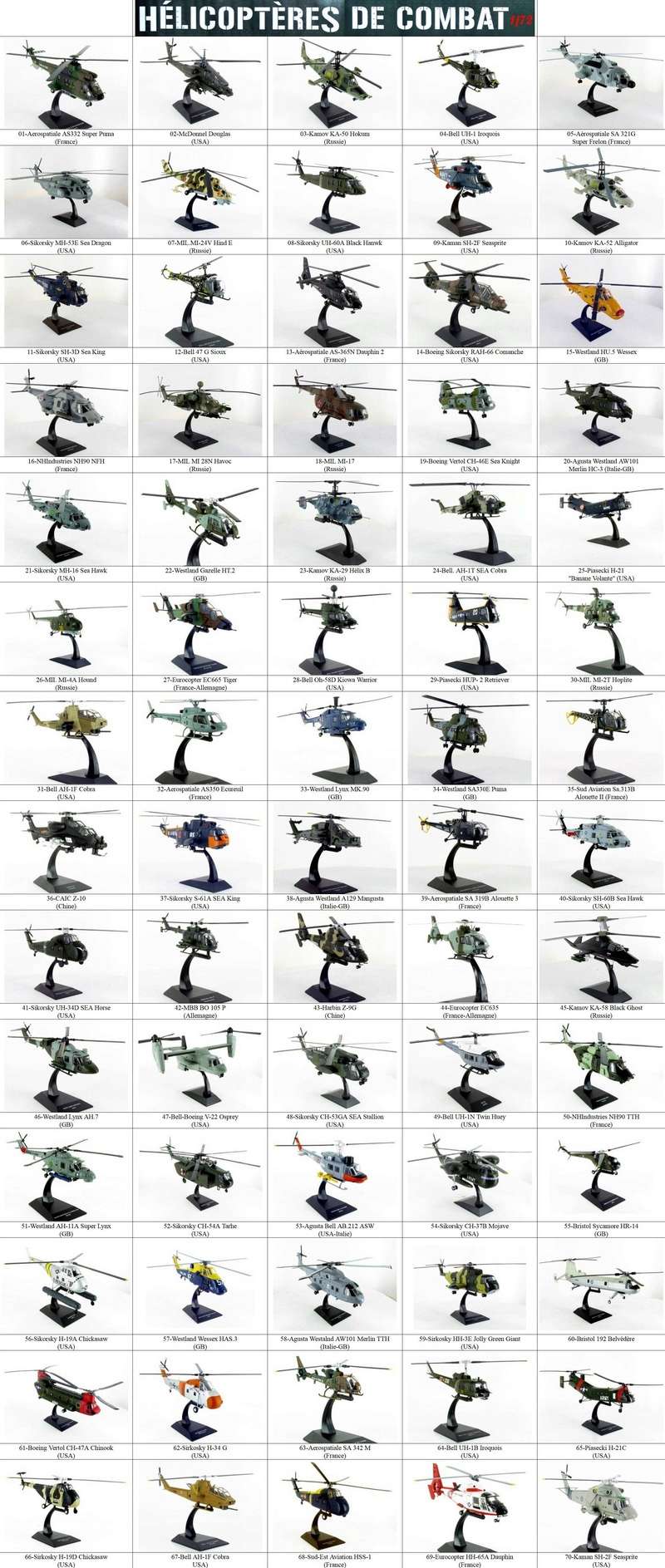 (I hope the pic is large enough to be read)...