.... And then, the "forgotten" AS 365 N....
.... Most of the "best" of the serie were the Naval helos ; whatever the type and/or maker:
This one is another good example. Again, originality comes from the magazine models as there is no rendition of this machine in diecast (China - AF1? - makes some models of the "licence-built ones they possess, but™ that's all...
Shape, size and markings are correct (a few more stencils would have been welcome though). Interior provided with controls, seats, panels etc... and the aft compartment is "furnished"...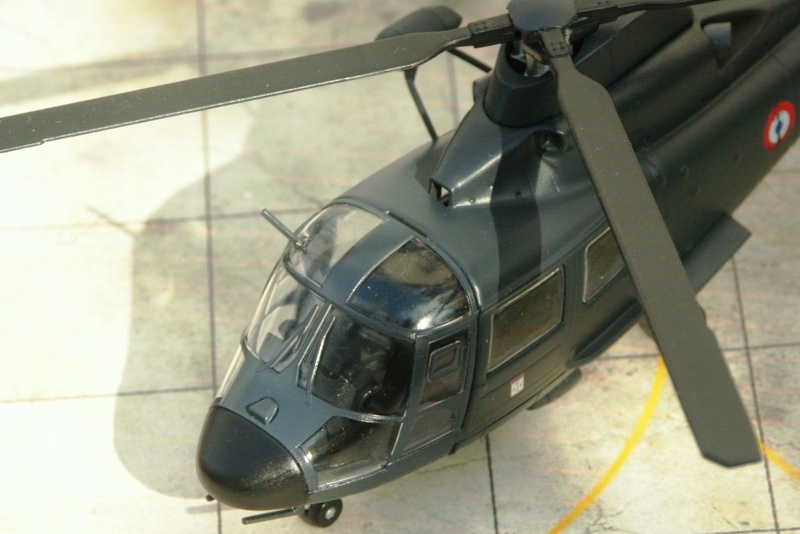 Btw, models from this serie came fully built but™ for the rotor ; so no "up/down u/c options" like with the other models Altaya released before.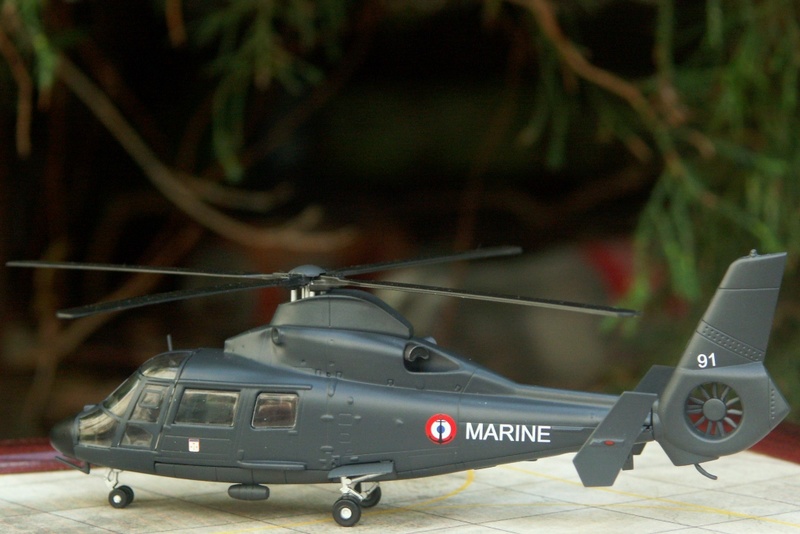 The Roland is back for size comparison purposes... The Dolphin 2 is not a big machine... Model would have been worth another "Royale" issue, the publisher decided otherwise ; tooling was reused later for a WZ 9 and a CG Dolphin instead...