I built this model a while back. It was first big 1/72 build in over a decade.
The Heller kit is excellent in both fit and construction. It was nicely detailed with out going overboard on interior details you will never see. Originally, it was an AirFrance kit, but the plane itself was identical to some versions of the MATS planes used by the USAF.
The model was painted bare metal overall with the various black sections masked off and painted afterword. I added a good amount of weight to the front cabin to keep her on all threes.
The decals were a mix of left over kit markings, mainly the national makings and the MATS decals were bought off eBay. The MATS set was okay. They didn't provide correct sized MATS logos for the forward fuselage on both sides. The decals also started to bleed ink, especially the spelled out "Military Air Transportation Service" banner on the central fuselage. The were difficult to set, but not impossible.
Since then, I have actually found Micro-scale decals for MATS planes...much better quality.
I only have one picture on file of this model. I will post the rest when I find them!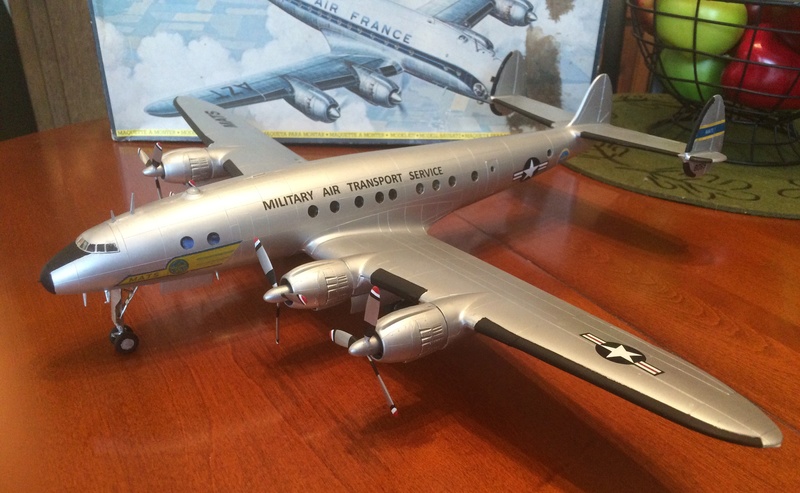 ______________________________________________________
"The glorious past, the wonderful future and the crummy now..." Jean Shepherd.